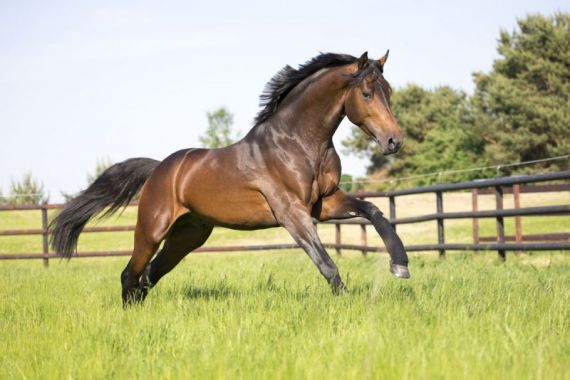 At the stallion licensing of OS-International Zinedream caused great enthusiasm. Especially the free-jumping revealed the enormous talent of this stallion. Distinguished with effectively unlimited jumping-ability, first-class technique and an outstanding canter, this highly modern jumper-stallion overcomes even the most challenging heights with impressive elasticity. Great skill, carefulness, fast reflexes and a clear vision dominate the performance of Zinedream when playing with the challenges of the jumping-lane. Rewarded with much applause, the OS-licensing committee awarded Zinedream as undisputed Champion Stallion. In 2019, Zinedream and rider Partick Doeller did quite well at his sports test in Muenster and received top scores and an overall score of 9.58.
Though it is not a matter of course for jumper-stallions, Zinedream attracts also with a beautiful type, outstanding walk and very correct conformation. Additionally pleasing: the fantastic character of this stallion. This late-born stallion masters all situations in a cool and superior manner. A spotless veterinary examination completes the nearly perfect "total package" of this extraordinary stallion.
Fiderdance and rider Lena inspired at their international starts at the 2021 CDI3* in Salzburg with two silver medals in the Grand Prix and the Grand Prix Special. In the Grand Prix they achieved their personal international record result with 74.065%.
Zinedream, bred by Gerd Küst in Pinneberg, originates from a well-known and carefully bred dam line of show jumpers. He is a half brother of Quiwi Dream by Quidam de Revel, who succeeded internationally in 1,60 m show jumping classes, including fantastic achievements under Hans-Dieter Dreher at the CSIO5* in Spruce Meadows. In breeding, the licensed Quiwi Dream attracted already attention with three licensed sons. His dam, Panam Air, is also dam of the successful advanced (S) level show jumper Colour Air/R. Heerlein. The granddam Lauda Air Eins delivered the licensed stallions and advanced (S) level successful show jumpers Com Air I and II by Contender.
The great granddam E-Rijeka produced the licensed stallion Canon by Calido as well as the internationally successful advanced (S) level show jumper Copenhagen GK/C. Dührkop.
Origin of success is the Holstein line 8888, which also produced the sire Akribori as well as the internationally successful show jumpers MCB Carriere Eins/P.-L-. Aufrecht, Lucentino by Linton/F.-J. Dahlmann and Co Pilot/R. Goodwin.
The sire Zinedine, caused attraction in sport under Ludger Beerbaum. Victories and placings in 1,60 m Grand Prixs at CSIO5* level, World Cups as well as in the Global Champions Tour speak for themselves.
In the further generations of Zinedream, only major trademark sires of Holstein breeding, who are all absolutely impeachable in view of jumper-breeding, can be found. In sixth generation Manometer xx provides the precious refinement-blood, which can still be seen in the noble type of Zinedream. It is not possible to breed a show jumper even more consistently.
---
Stallion Details
Price

$785

Born

2014

Color

Dark Bay

Height

16.3 hands

Approved For

Hanoverian, Holsteiner, Oldenburg, OS-International, Wesphalian, Southern German studbooks, Holsteiner, Poland, Wurttemberg, Bavarian, Brandenburg, Mecklenburg, Saxony-Thuringen (awaiting Hanoverian approval)

Status

In-Stock, Jumper
WFFS Status: tested non-carrier (N/N)
---
Zinedream : PEDIGREE
Zinedine
Guidam
Quidam de Revel
Fougere
Unadonja
Heartbreaker
Prima Donja
Panam Air
Contender
Calypso II
Gofine
Lauda Air Eins
Landadel
E-Rijeka
---
Additional Photos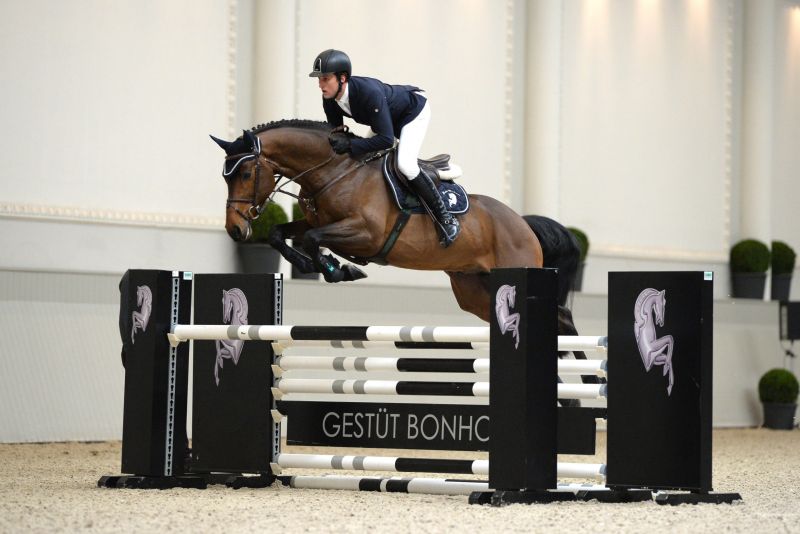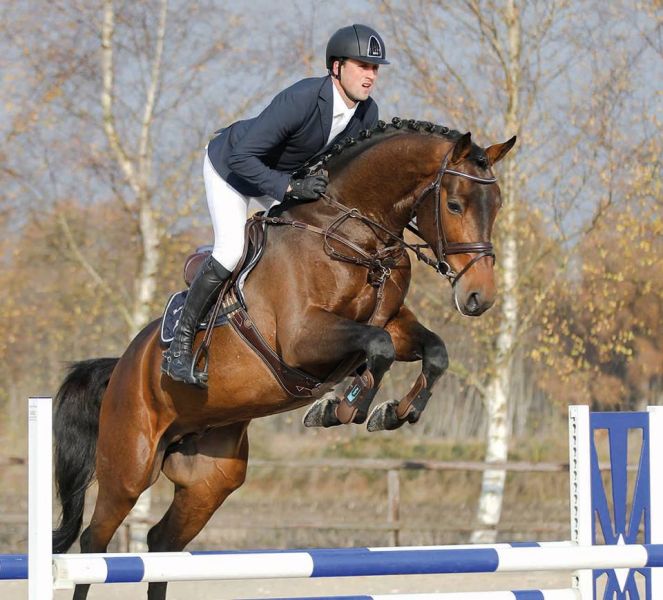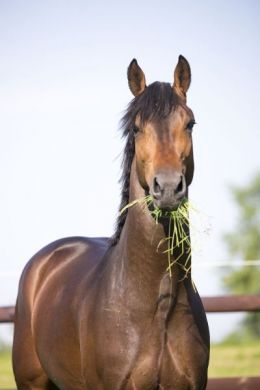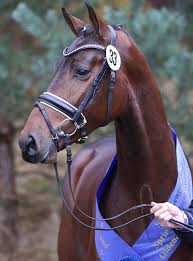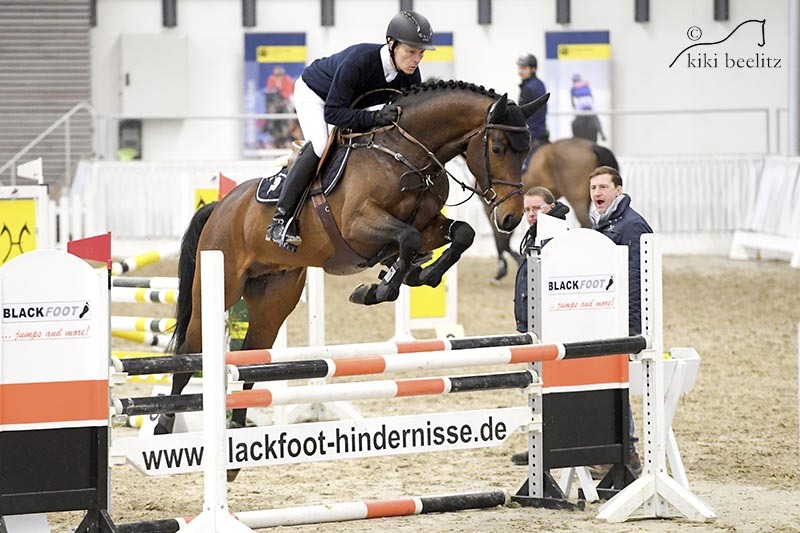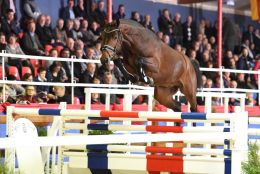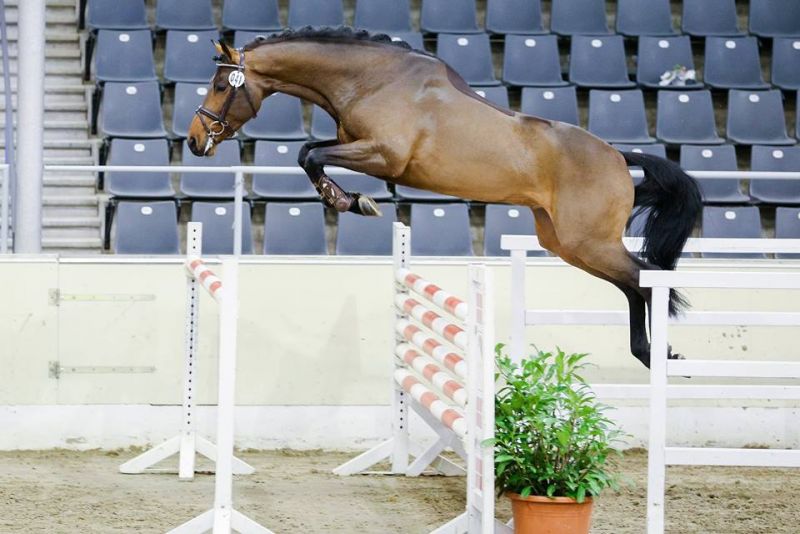 ---