Oldenburg
Vaderland
(Archived)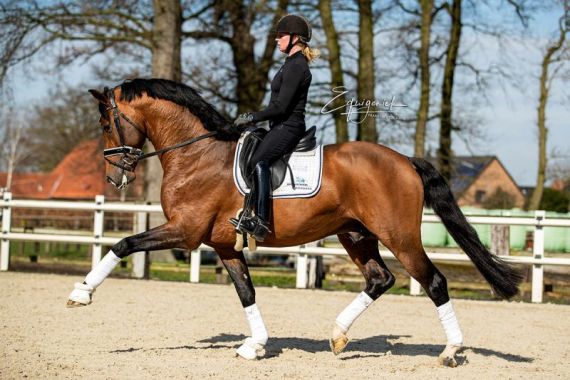 Vaderland completed the 14-day test in Adelheidsdorf in spring 2019 with an excellent dressage score of 8.74 and the second best dressage result. He received 8.0 for walk and trot, his outstanding canter was rated 9.5 and he exceeded with 9.75 for rideability alone. Character, temperament and willingness to perform were rated 9.25. In March 2020, Vaderland passed the sports test in Verden with a score of 8.48.
At the Oldenburg State Championships in Vechta in July 2020, Vaderland placed third in the four-year-old stallion championship. Vaderland immediately took second place with 8.2 in his first A dressage horse in October 2020 under the saddle of Annika Korte.
Vaderland is not only on the very best path in terms of sport, he has also made headlines in terms of breeding. With his first crop of foals, Vaderland exceeded all expectations last year and enriched numerous foal auctions all over Europe.
With his son Valdez, he put the most expensive dressage foal at the DSP online auction in May 2020, in Münster-Handorf he delivered one of the top prices for 22,500 euros with Veni Vidi Vici. Vaderland also put the most expensive filly at the same time! His daughter Valena moved to Great Britain for 16,500 euros. Vaderland rightly enjoyed great popularity among breeders in his second breeding season. 
Vaderland's father Vitalis caused a sensation in Westphalia. With his high-priced offspring, he dominates the auction site in Muenster Handorf, produced numerous elite mares and so far more than 20 licensed sons. In 2016 his daughter Victoria's Secret became world champion of five-year-old dressage horses and he himself celebrated his sporty comeback under the saddle of Isabel Freese, which he decided as the outstanding winner of the Nuremberg Castle Cup. In 2020 the FN yearbook already has 36 S-successful offspring, including numerous first Grand Prix and Intermediare-I winning offspring such as Vinay / U25 Ellen Richter, Vayron / Helen Langehanenberg, Valesco / Fabienne Müller-Lütkemeier, Villeneuve / Dorothee Schneider and Valverde. 
The grandfather Krack C, who is quite high in the blood, was two-time winner of the PAVO Cup and was part of the Dutch team at the World Championships in Jerez 2002 under Anky van Grunsven. This beautifully modeled stallion has, in addition to his outstanding personal performance, significant breeding influence in KWPN breeding and is considered a valuable multiplier on the mother's side. The frequent combination of Krack C and jazz has shaped today's dressage horse breeding in the Netherlands. The most prominent representative of this genetics is Vivaldi from Krack C x Jazz, father of Vitalis. Vaderland leads the blood-influenced grandfather Krack C through his father Vitalis once again in third place in the pedigree and owes him his genetically valuable whole blood content of over 42 percent.
The third generation of Vaderland's Oldenburg Contango left behind a fabulous legacy after just three years of breeding in the Netherlands. With 24 Grand Prix horses from 630 KWPN registered offspring, he is still the most successful dressage sire of the KWPN after Jazz. His best-known son in Germany is Steffen Peters'
Olympic horse Ravel. Contango was a son of Contender, ingeniously paired with a daughter of the thoroughbred Kronprinz xx. His outstanding HLP result as the winner of the show jumping and dressage index already distinguished him as a potential double sire, and that is exactly how his own career went. The successful jumper turned into an equally successful dressage horse. From 1996 onwards he recorded 33 Grand Prix victories in the USA under Mary Malone and became one of the most successful sires across the Atlantic. In Europe, Contango still provides significant added value in every pedigree on the mother's side.
Besides Heartbreaker, Ahorn is probably the most important son of Nimmerdor. Bred out of a daughter of Ladykiller xx he was involved in the big sport himself and with 40 international 1.60 show jumpers he contributed to making the label "VDL" big. Jos Lansink's High Valley Z, two-time winner of the TNT Sires of the World, is one of the best-known descendants of the maple, and Scott Brash is still successful today in 5-star courses with Ursula, who is now 17.
Vaderland is a member of the Dutch Fok family 1681. The licensed stallion Heros Begijnhoeve by Vivaldi (BWP) and Tommi Vissers intl comes from the close relatives of Vaderland.
---
Stallion Details
Price

Archived

Born

2016

Color

Bay

Height

16.2 hands

Approved For

Oldenburg, Hanoverian, Westphalian

Status

Archived
WFFS Status: tested negative (N/N)
---
Vaderland : PEDIGREE
Vitalis
Vivaldi
Krack C
Renate-Utopia
Tolivia
D-Day
Nalivia
Vechta
Krack C
Flemmingh
Gicara II
Nevada
Contango
Eclair
---
Additional Photos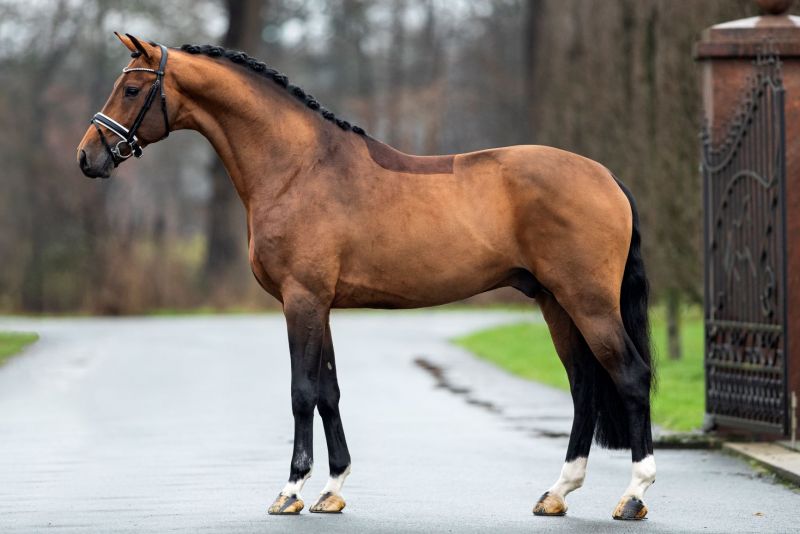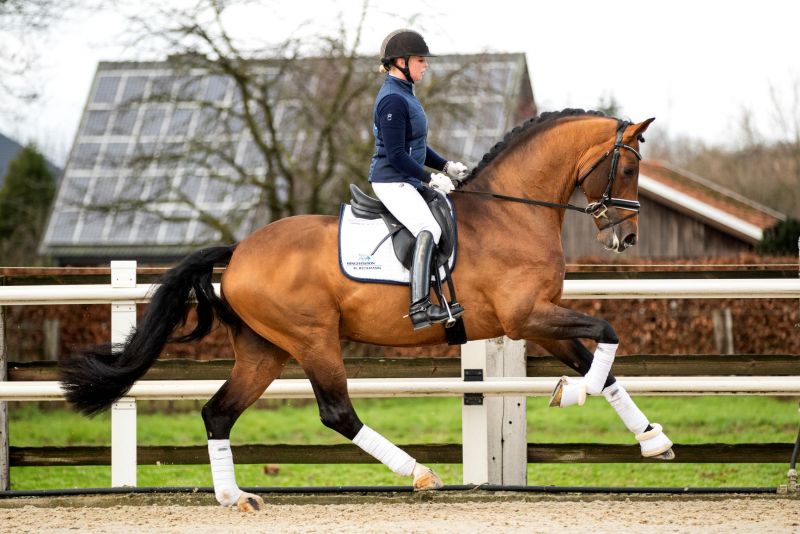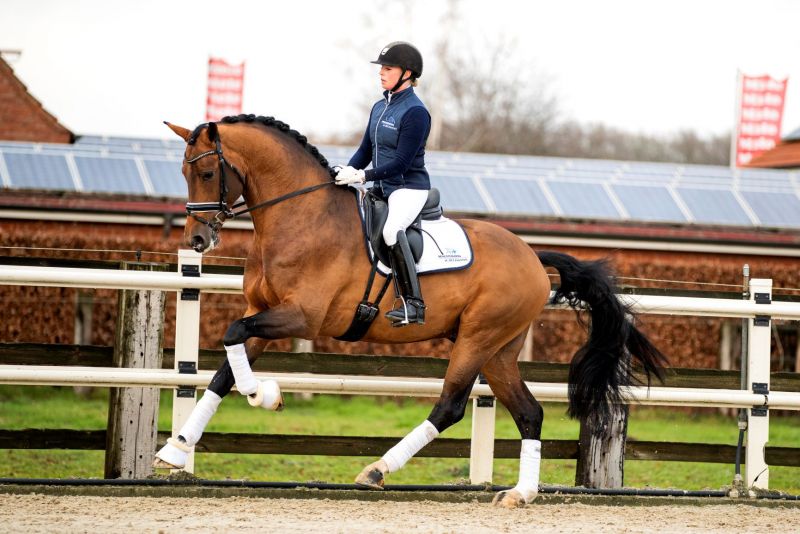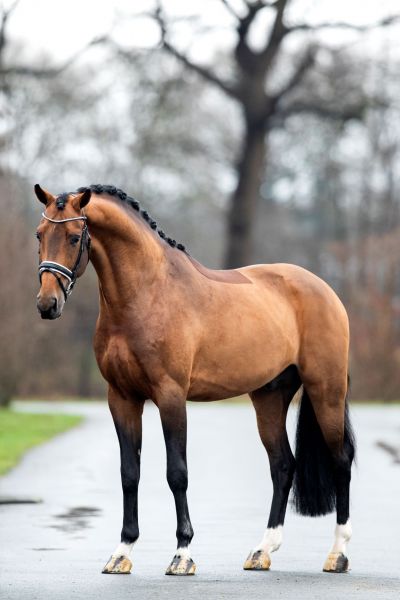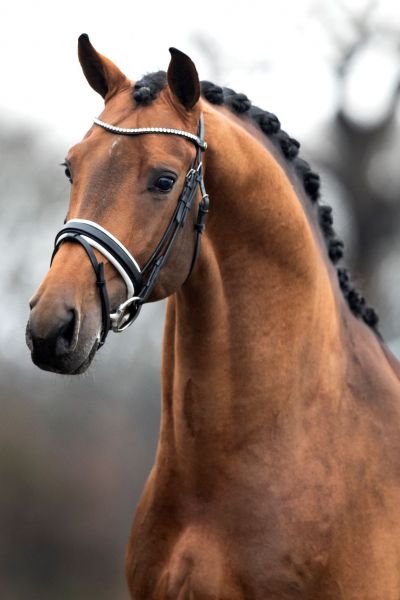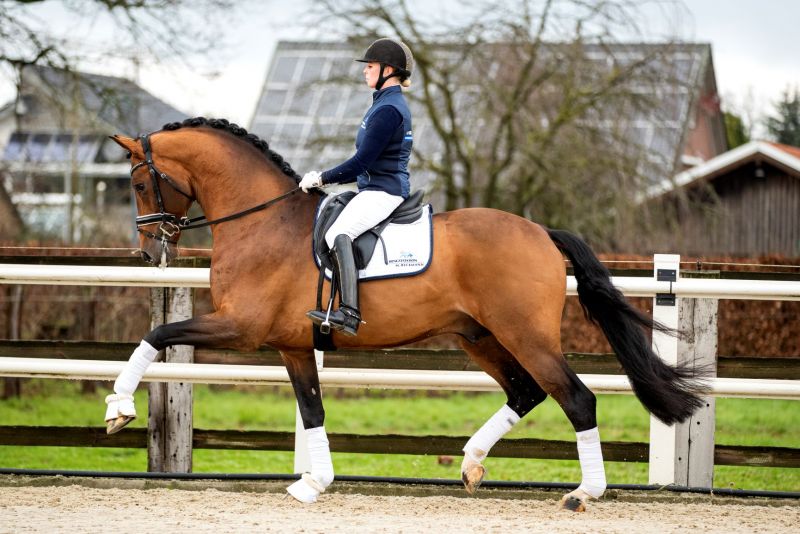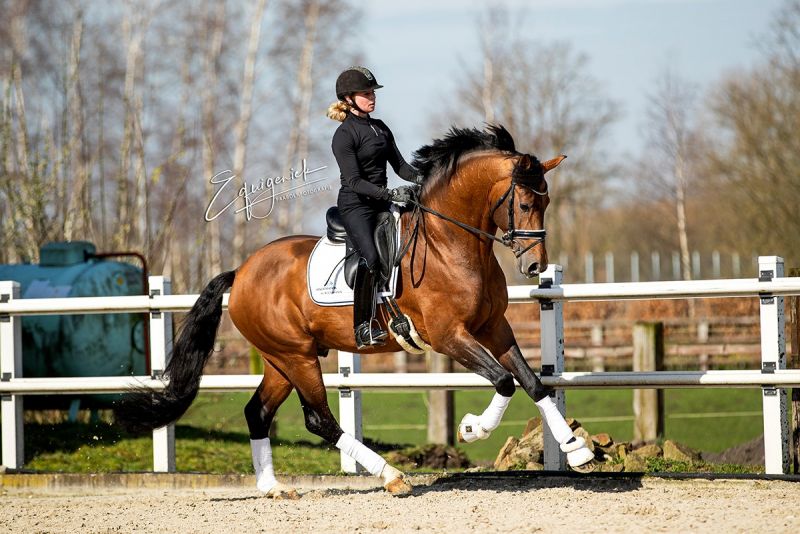 ---