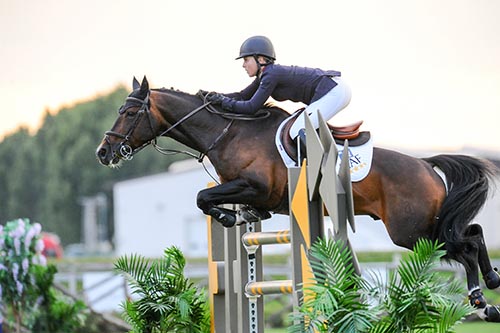 Balou Star is a new star in the show jumping sky.  He not only competed successfully on the 1.40 to 1.50 international Youngster Tour, he is now competing under Millie Allen at 1.50 meters in Great Britian, and he also descends from a world class pedigree.
In 2018, Balou Star was active in CSI2* and CSI3* Grand Prix and won the 1.40m Grand Prix of Aintree with spectacular form in the Jump Off.  In 2017 won team gold at the FEI European Championships of the Young Riders in Samorin(1.50m), 1st place in Morris Scotland, Olympics qualifier(1.45m).  2015 he won the team and individual bronze medal at the FEI European Championships (1.50m) and in 2016 placed 6th at the CSIO3* in Roeser, Luxembourg and was first in Edinburgh at the Royal Highland Show, 1.55m Internatonal Stairways.  He is the 2017 Team YR European Gold Medalistand double Bronze winner in 2015 for GB under Millie Allen.
Balou Star's ideal technique, outstanding scope, and elastic gaits were recognized early when he was licensed by the Hesse Breeding Society at the age of three. He was awarded a perfect 10 for jumping and the breeding director, Florian Solle, commented, "...we had a special highlight in the free jumping. Through carefulness, overview, skill, reflexes and technique, Balou Star demonstrates almost perfectly how we wish to see the jumping sequence out of a fluid, handy canter."
This extraordinary talented stallion was also recognized in 2009 at the 30 Day performance test in Schlieckau where he earned a perfect score of 10 for both his jumping manner and ability. Having also scored very highly in all other categories, Balou Star won by beating out 42 competitors including the renowned stallion, Christian (Cartani x Lord Liberty).
In 2013, ridden by Hans-Dieter Dreher, the duo was successful in the 1.40 and 1.50 meter classes and placed 8th in the Global Champions Tour of Wiesbaden. In 2014, Hartwig Rohde rode Balou Star clean and through an amazingly fast speed round ending up 3rd in the intermediate tour M2* at the Cloppenburg Reitertage.  The same year, Jorvik Star, sired by Balou Star out of a Cruyff mare, was the top scoring foal in the UK. Jorvik Star was honored as the top foal at the British Equestrian Federation Futurity at the Richmond Equestrian Centre in North Yorkshire. He was awarded an elite premium with an outstanding score of 9.20 which was the highest score awarded to any foal in the entire 2014 UK Futurity circuit. Judges Lucinda Sims, Jennie Loriston Clarke and Bridget Parker said, "Jorvik Star has super proportions and an active walk as well as a balanced and powerful canter." As a sire, Balou Star left other world class stallions such as Kannan, Cornet Obolensky, Contender, and even his own sire, Balou du Rouet behind.
Balou Star's World Class pedigree is a who's who list of world class sires. He descends from both the top and 3rd ranked sires on the WBFSH list for show jumping, Baloubet du Rouet and Quick Star. This unique combination means that he is line bred in his 3rd generation through Galoubet to Alme Z who has significantly influenced European sport horse breeding. The progeny of Alme Z include top sires such as Quidam de Revel as well competitors in the medals at the Olympics and World Games.
Both Balou Star's sire and dam also trace back in the third and fourth generations to Domino (Domspatz) who represents the successful Hanoverian "Schockemoehle" jumping blood.
His dam, Quenada by Quick Star was quite successful in sport before entering breeding. Her sire, Quick Star, was described by Meredith Michaels-Beerbaum as the most important horse of her career because he helped build her international reputation. She commented, "He was a phenomenon with a tremendously impressive appearance. He literally had springs under his hooves."
Champion Offspring!  Balou Star refines and passes on his beautiful type, blood, movement, scope and rideability.  He already produced numerous premium foals and several approved and premium graded/Champion stallions. His offspring present themselves active and leggy with lots of elegance combined with great movement, a solid back and a long, well-muscled performance croup and excellent jumping technique.  His offspring literally look for the fence.  Balou Star often services for the refinement of larger, muscular type mares wtih lots of substance and scope as well as height.
Overall, Balou Star's offspring are impressive in their elegance, elastic movement and scope. They typically grow as large as their dam's as seen by the 4-year-old mare, Mona du Balou, who is 168 cm (16.2 H).  By choosing Balou Star as a sire for their mares, demanding Balou-blood breeders will get the world class Quick Star genes at no extra cost!
At the 2015 Boeckmann stallion show in February, Balou Star enthralled the audience jumping 1.60 m effortlessly. Mr. Boeckmann commented, "We have a new airplane in our stables!" 
---
Stallion Details
Price

$1100

Born

2005

Color

Bay

Height

15.3 hands

Approved For

Hanoverian, Oldenburg International OS, Selle Francais, British Sport Horse, Cheval Suisse, All Southern German Societies, The Breeding Societies of Hesse and Weser-Ems, Anglo-European, Holsteiner, Zangersheide

Status

In-Stock, Jumper
30 Day Performance Test 2009, Schlieckau: Dressage: 7.28, Jumping: 9.18, Overall: 8.14 (1st place out of 43)

WFFS Status: tested non-carrier (N/N)
---
Balou Star : PEDIGREE
Balou du Rouet
Baloubet du Rouet
Galoubet
Mesange du Rouet
Georgia
Continue
Georgette II
Quenada Z
Quick Star
Galoubet A
Stella
Drenada
Domino
Grenada
---
Additional Photos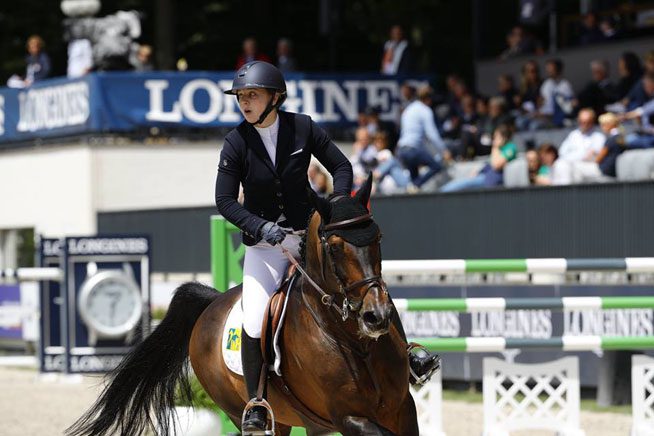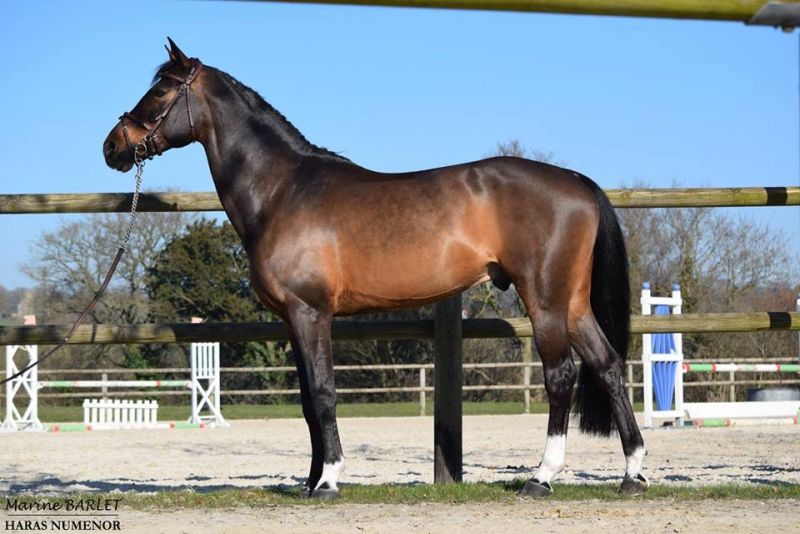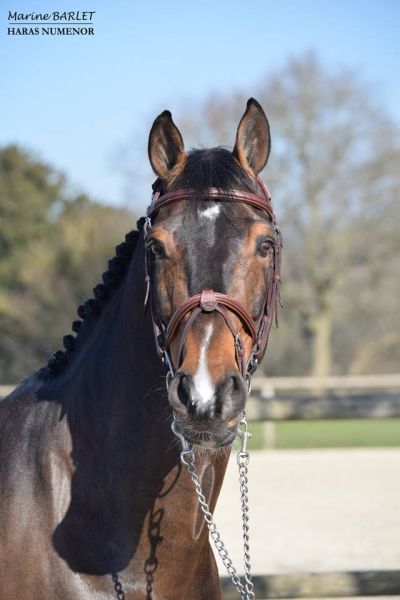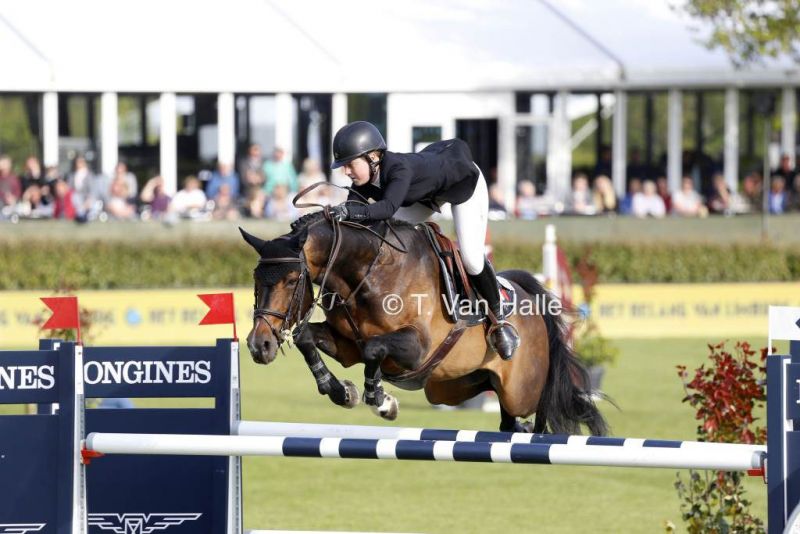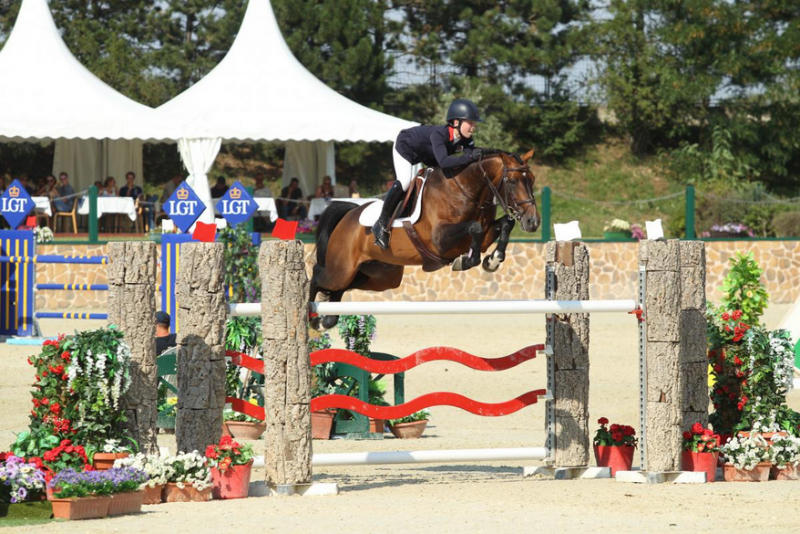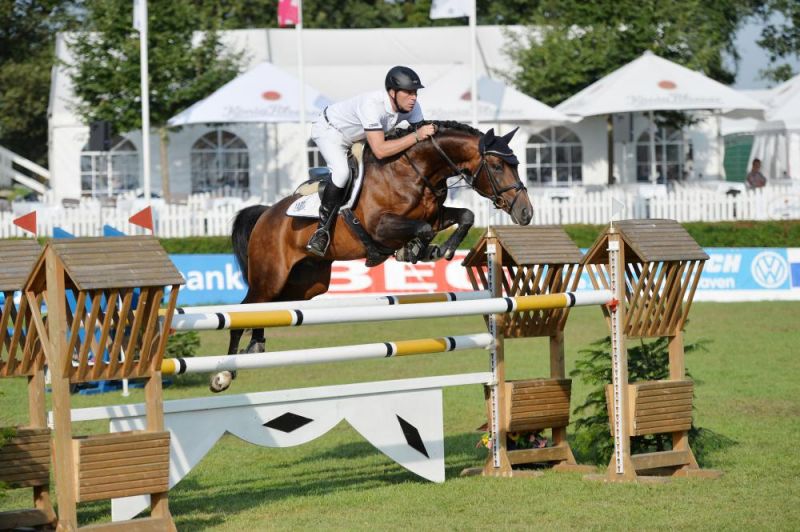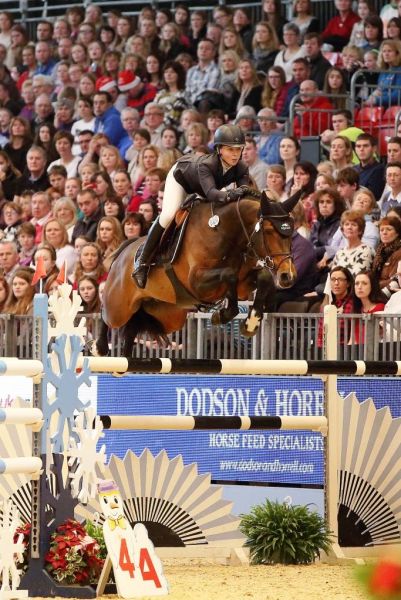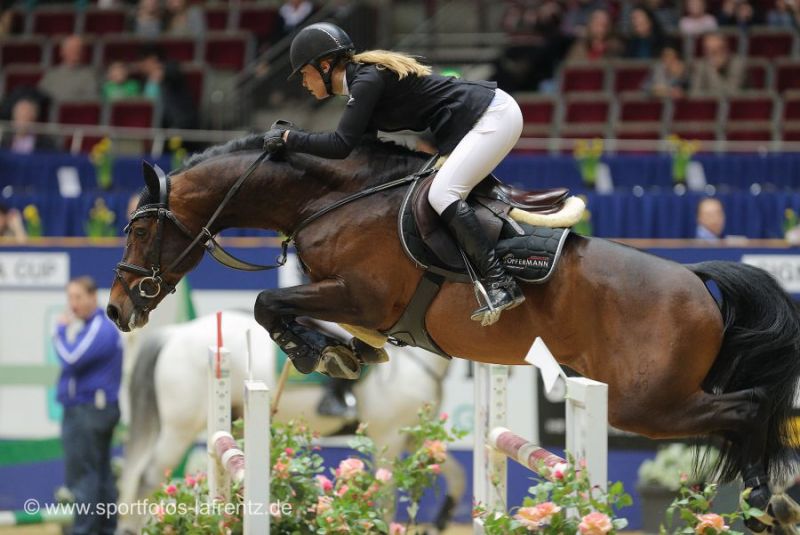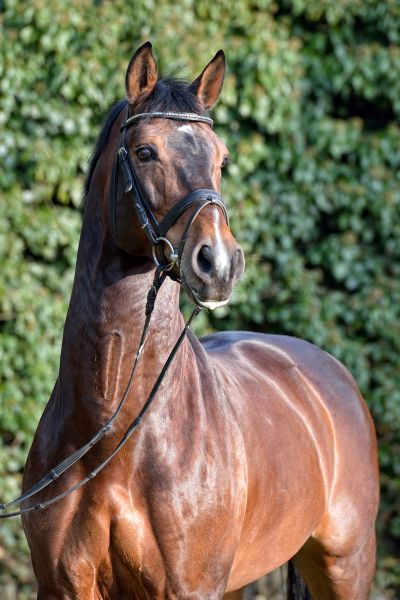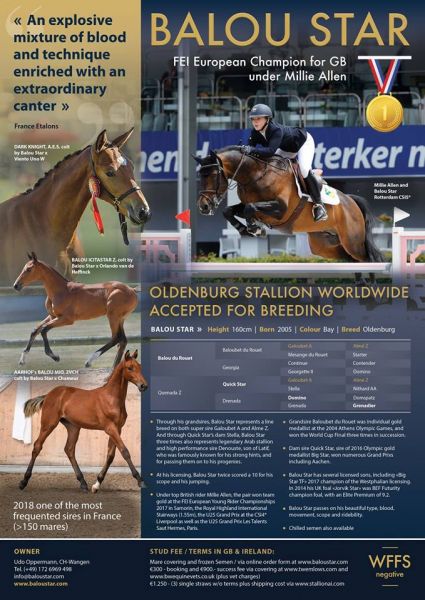 ---