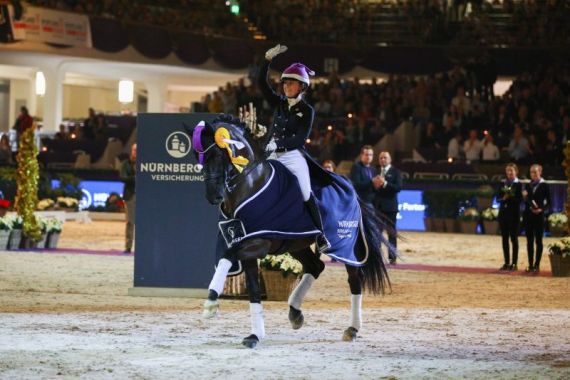 Cadeau Noir attracted a lot of attention with his absolutely sensational foal crops. His dressage trainer assures that this impressive black stallion has a promising future. Cadeau Noir is stallion the mold of a major sire.
Cadeau Noir's son, Confess Color, was the price highlight of the auction during the 2019 Hanoverian Stallion licensing fetching a record breaking 1,890,000 EUR.  He was sold to Rebecca Gutmann of Gestuet Bonhomme who is Cadeau Noir's owner.
Numerous Premium and Champion Foals were awarded throughout Germany. In 2014 and 2015 he sired the price highlights at the Elite Foal Auction in Verden. Cadeau Noir distinguish his foals with a strikingly beautiful type as well as first-class movement.
His sire Christ, has outstanding movements and rideability. He is the sire of twelve licensed sons. Christ was second reserve Champion Stallion in the group of stallions with emphasis on dressage at the Hanoverian licensing in Verden in 2007. He finished his 30-day test with top scores. In the meantime, Christ competes hsuccessfully in dressage up to Prix St. Georg.
The breeding of his dam, State Premium Mare Delicia, is very interesting too. Here, the sire-legends De Niro – Donnerhall on the paternal side meet Calypso II – Cor de la Bryère on the maternal side. The dam and both her daughters sired by Christ, were awarded premiums as mare family on the occasion of the Herwart-von-der-Decken Show in 2013. At the broodmare show in Uelzen they became Champion Mare Family and the two-year old full sister of Cadeau Noir was celebrated classes and overall Champion of the show.
When bred to Stakkato, the granddam C'Est la Vie delivered the 2010′ Hanoverian Champion Stallion Stakkadero.
Cadeau Noir enriches definitely our stallion lot as high-class sire and sports talent and, furthermore, he is homozygous for dark color.
2022:
2nd place Grand Prix, 71.467%, Schenefeld
victorious Grand Prix, 70.980%, Dressage Festival Neustadt/Dosse
victorious Grand Prix, 73.733%, Stubben-Brunshausen
3rd place international Grand Prix, 69.873%, CDI3* Herning, Denmark
8th place international Grand Prix Special, 69.612%, CDI-W Neumünster
2021:2nd Grand Prix, 73.267%, Redefin
3rd place Grand Prix, 72.520%, Schenefeld
3rd place Grand Prix Special, 72.778%, Schenefeld
2nd place Grand Prix, 73.720%, Görlitz
2nd place Grand Prix, 73.647%, Görlitz
7th place international Grand Prix Special, 69.043%, CDI3* Herzlake
victorious Grand Prix, 70.400%, Rastede
victorious Intermediaire II (S*** dressage), 72.325%, Rastede
3rd place Grand Prix Special, 71.503%, Redefin
3rd place Grand Prix, 71.833%, Redefin
2nd place Intermediaire II (S*** dressage), 71.895%, Verden
3rd place Intermediaire II (S*** dressage), 73.421%, Vechta
2020 Achievements:
6th place Kurz Grand Prix, Louisdor Priz Final, 73.302%
3rd place, qualifier Louisdor Prize, 71.684%
Victorious Intermadiate II S***level, 71.886%, Stubben-Brunshausen
Victorious Intermediate II S***level, 70.439%, Stubben-Brunshausen
Victorious Kurz Grand Prix S***level, 72.763%, Zeven
2019 Achievements:
Victorious in the Prix St. Georges Special (80%) and Kuer (77.073%) in Guxhagen-Doernhagen
Qualified for the Nuernberger Burgpokal and the Frankfurt Festhalle
2nd place qualification for Nuernberger Burgpokal, Werder
2nd place in the Intermediate, Whitsun Tournament, Wiesbaden
9th place qualification for Nuernberger Burgpokal Pferde Int'l, Munich
Berlin-Brandenburg indoor champion
Victorious S** dressage (Intermediare I), Berlin-Brandenburg Indoor Championships
Victorious S**dressage (Grand Prix St. Georges), Berlin-Brandenburg Indoor Championships.
Victorious S* Dressage, Brunswick 
Victorious S* K+K Cup, Muenster
2nd place dressgage, KI S*, Potsdam-Uetz
---
Stallion Details
Price

$995

Born

2010

Color

Black

Height

16.3-1/4 hands

Approved For

Hanoverian, Oldenburg, southern German studbooks, Rhinelander, Poland, Wuurtemberg, Bavarian, Brandenburg, Mecklenburg, Sachsen-Thuerigen

Status

In-Stock, Dressage
WFFS Status: tested non-carrier (N/N)
---
Cadeau Noir : PEDIGREE
Christ
Competent
Compliment
Gesche
Paloma
Picard
Dalia
St.Pr. Delicia
De Niro
Donnherhall
Alicante
C'est La Vie
Calypso II
Grafin Galina
---
Additional Photos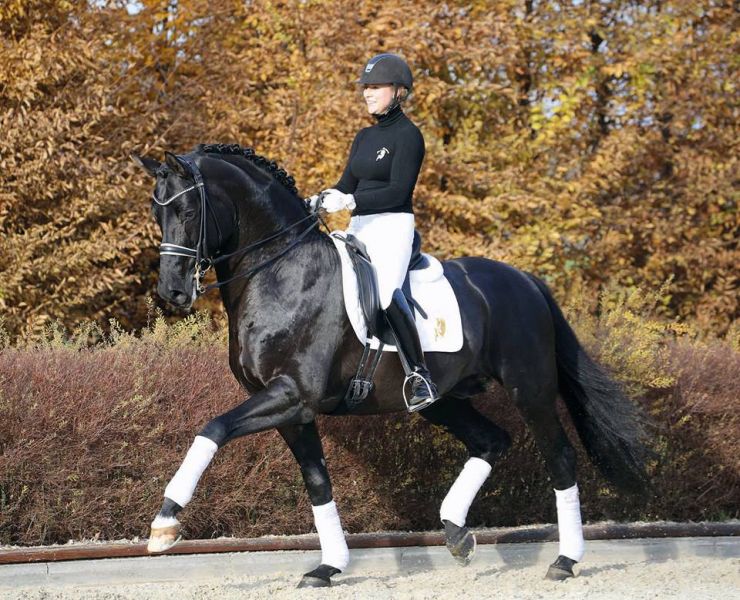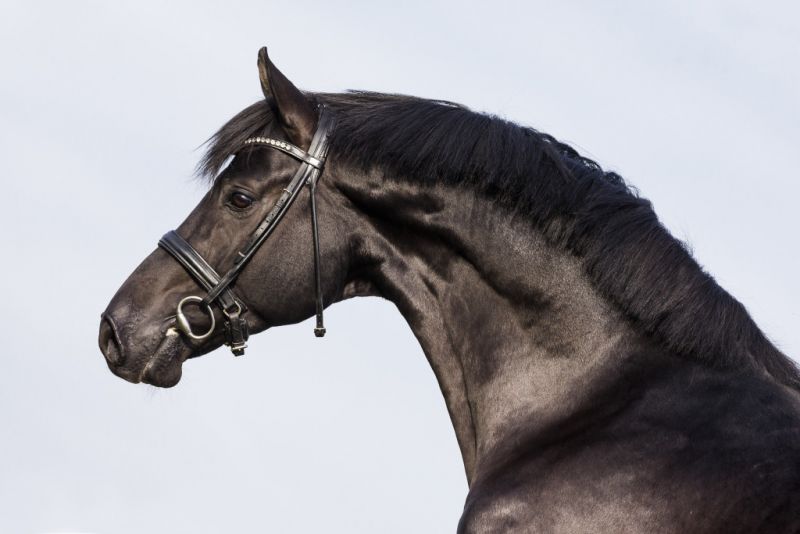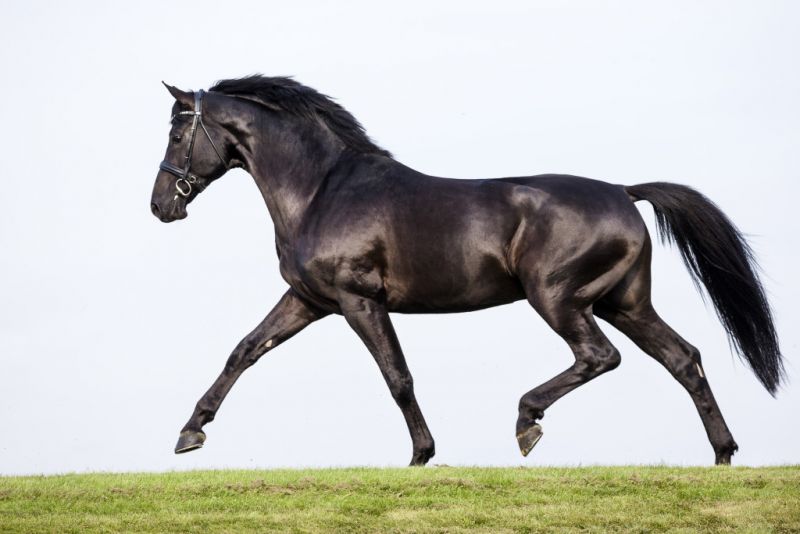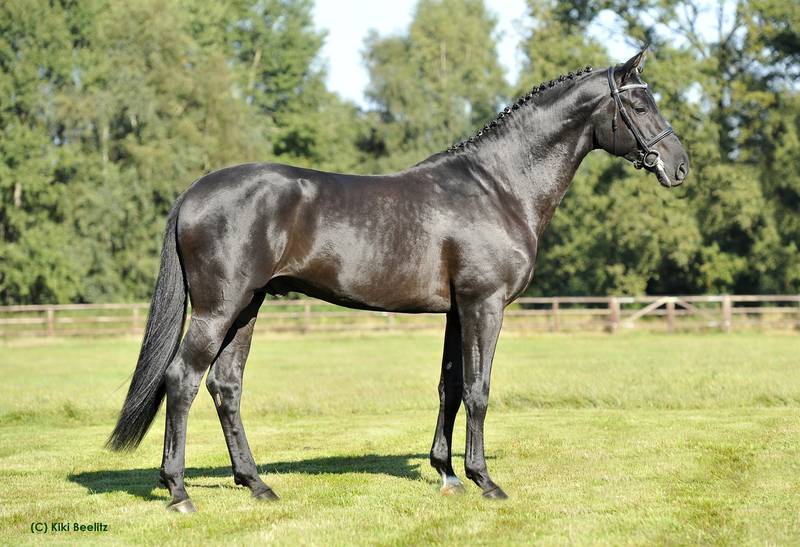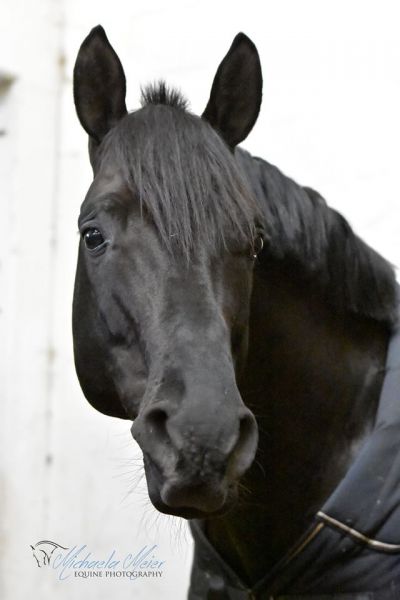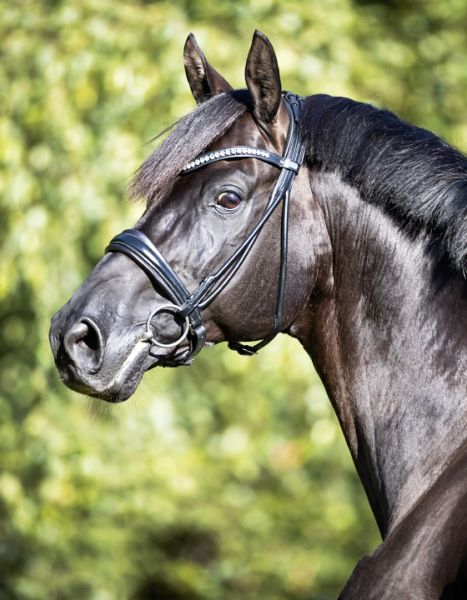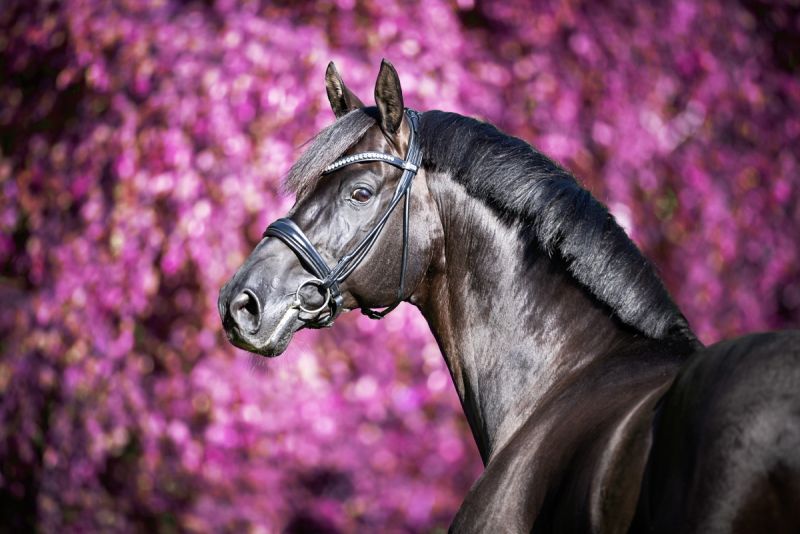 ---